SUP yoga and Pilates workout is perfect for bringing a breath of fresh air to your workout. You swap your fitness mat for a SUP board and can refine exercises you've already mastered on the water. Be there and enjoy your workout to the gentle lapping of the waves.
The board is of course provided 🙂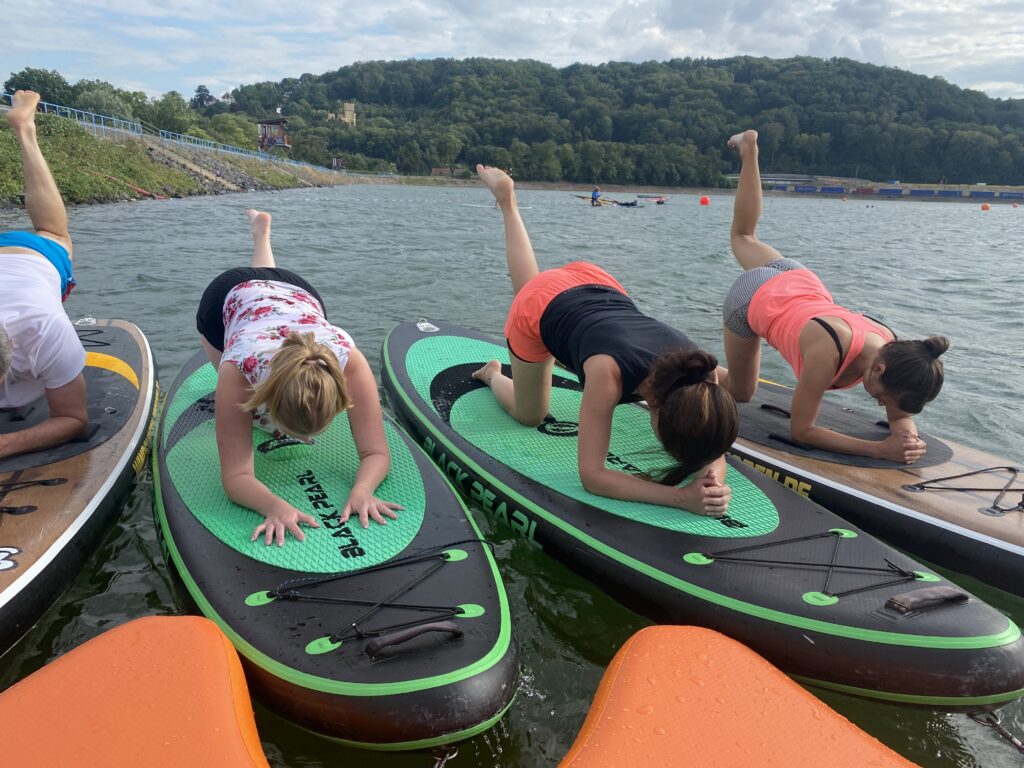 Tuesday 16:45 – 17:45
Thursday 18:00 – 19:00
Saturday 10:00 – 11:00
Reservoir Cossebaude

Five card (valid for 2 months)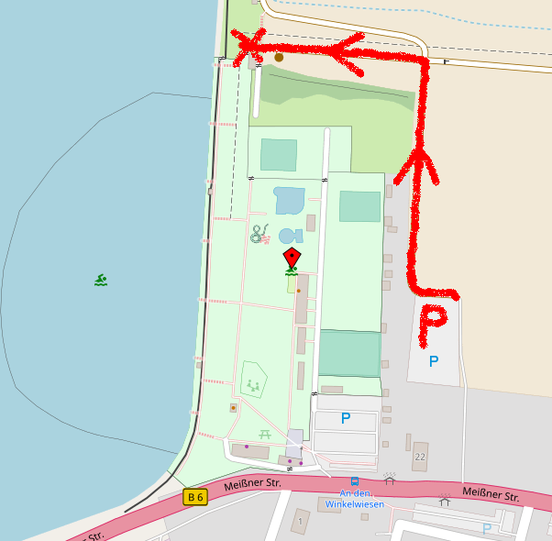 Our location in Cossebaude
Access to the surf school is via the reserve parking lot and the bike path. Please walk directly across the bike path to the dam and station. Please do not cross the bath entrance.
Due to a construction site, the reserve parking lot (red P in the picture) is currently not available for parking. Allow some time for the construction traffic light on site and park in the bathroom parking lot (lower light blue P). From there you walk about 5 min to the SUP Yoga location (follow the red arrows in the picture). Alternatively, the journey is also possible by bike via the Elbe Cycle Path.