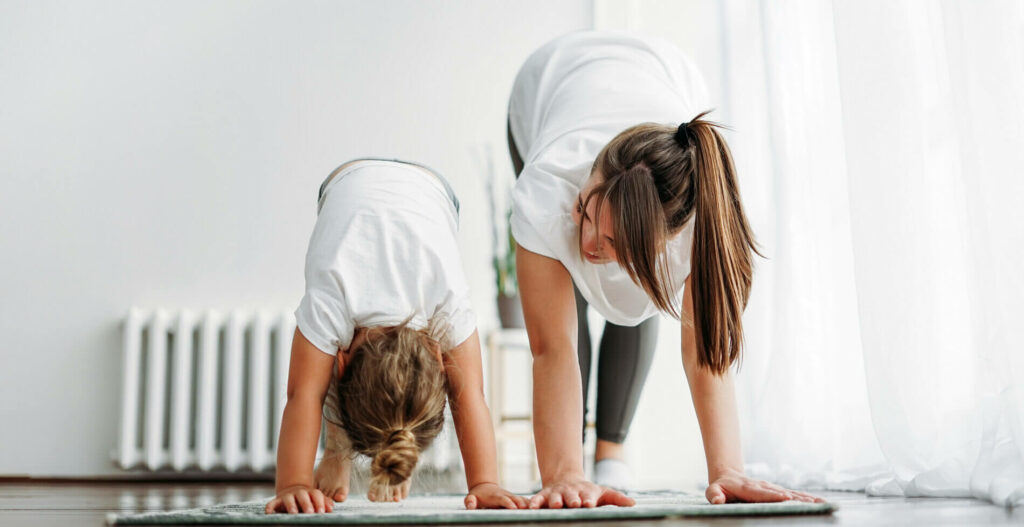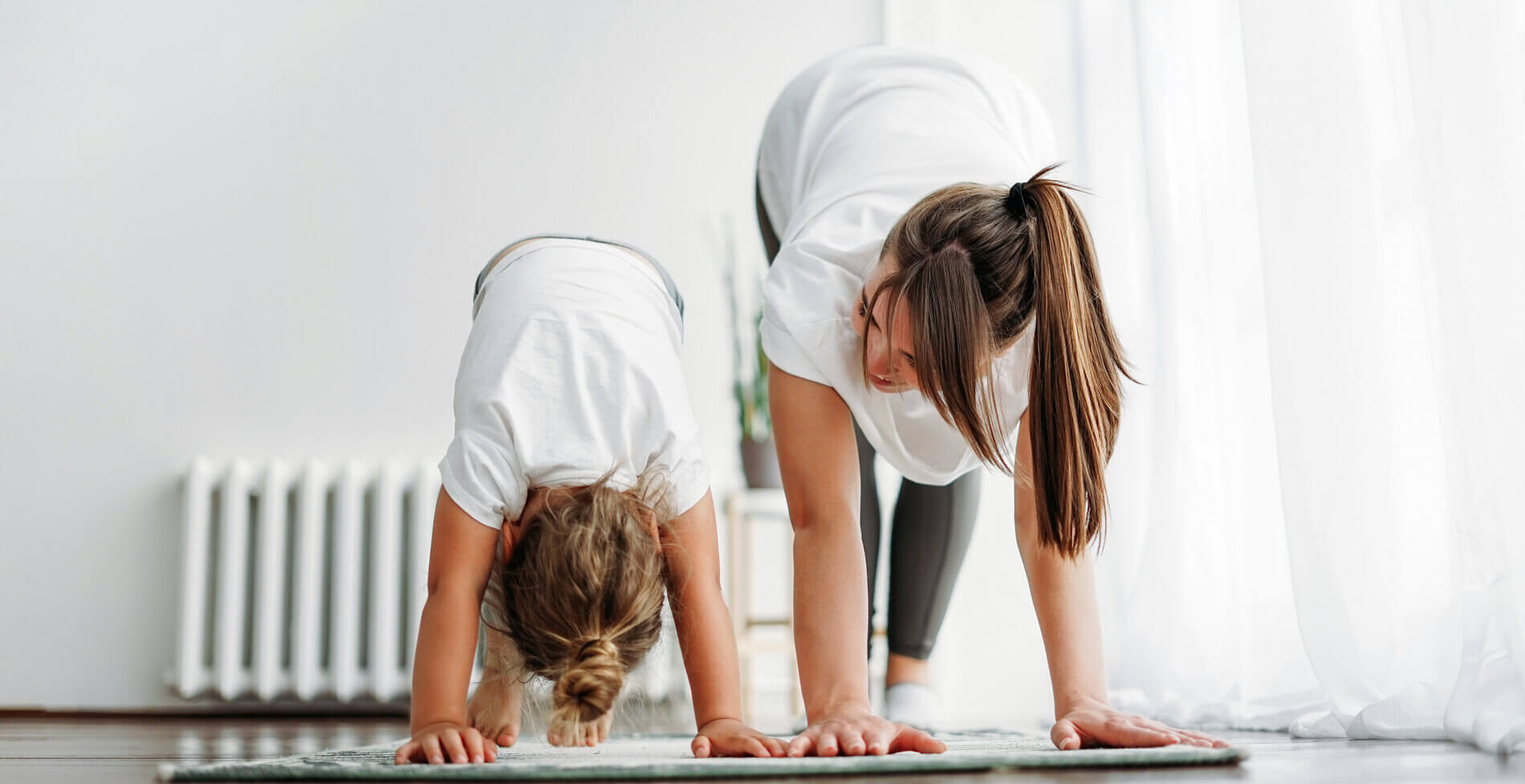 Fun, games and training for body and mind
Our kids gymnastics and Fit Kids classes incorporate elements from kids dance, kids fitness and sports games. This combination allows training both the cardiovascular system and the musculoskeletal apparatus. Your child will improve body awareness, coordination and concentration skills. In addition, it develops social skills, self-esteem and self-confidence in the group.
Sport offers a balance to the one-sided stress at school, kindergarten and at home. The first priority is fun and enjoyment of movement!
Monday (3-5Y)
Monday (from 4Y)
Monday (5 y)
Wednesday (3-5Y)
Thursday (from 5Y)
15:45 – 16:30
16:45 – 17:30
16:45 – 17:30
15:40 – 16:25
16:45 – 17:30
YoFit – The Centerfor yoga and fitness
Ticket for ten (valid for 4 months)
From the third ten-ticket in the calendar year for adults and children we give you 10 Euro discount!