The Center for
Yoga & Fitness
You are interested in fitness and/or yoga? Then feel free to check out our course planner and find the course that suits you.
Online courses are also available.
The YoFit studio is located on Tharandter Straße 41 in the Dresden-Löbtau district. We offer you personal analog training and, since 2020, also digital training. For 15 years now, we have been accompanying our customers on their way to achieving their athletic and nutritional goals. In addition to classics such as Pilates, Zumba, back fitness, abdominals and yoga, our course schedule also includes MamaFit, aqua fitness, fat burner and rehab sports courses as well as children's sports, children's dance, Krabbelkids and Delfi® for the little ones. For a completely individual bodywork we offer you individual therapy sessions in the areas of yoga and relaxation as well as personal training.
We look forward to finding the right course for you!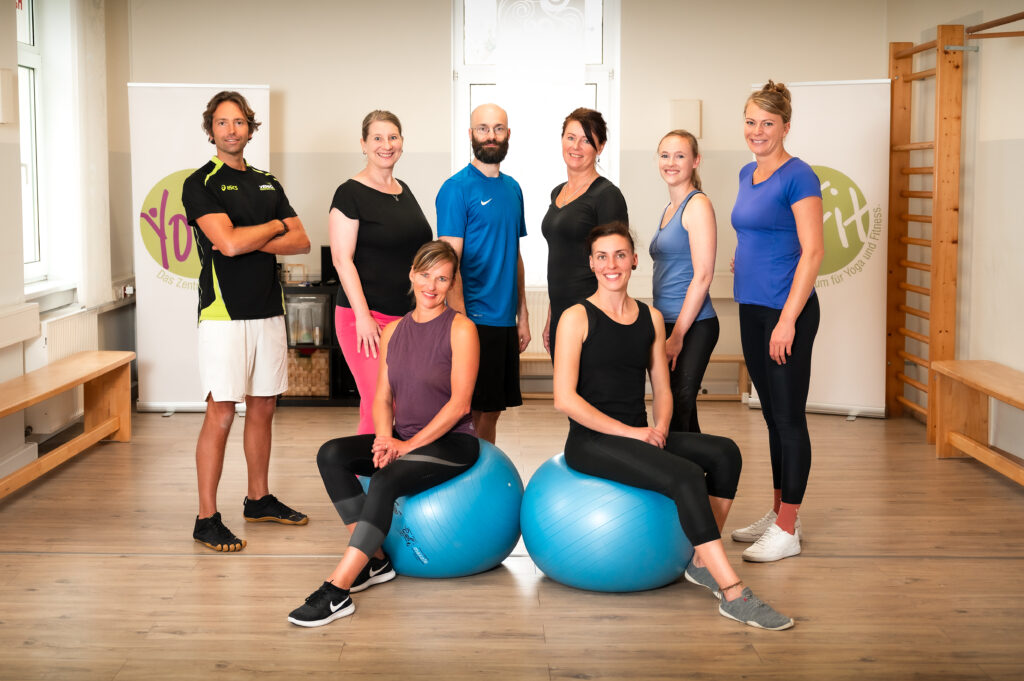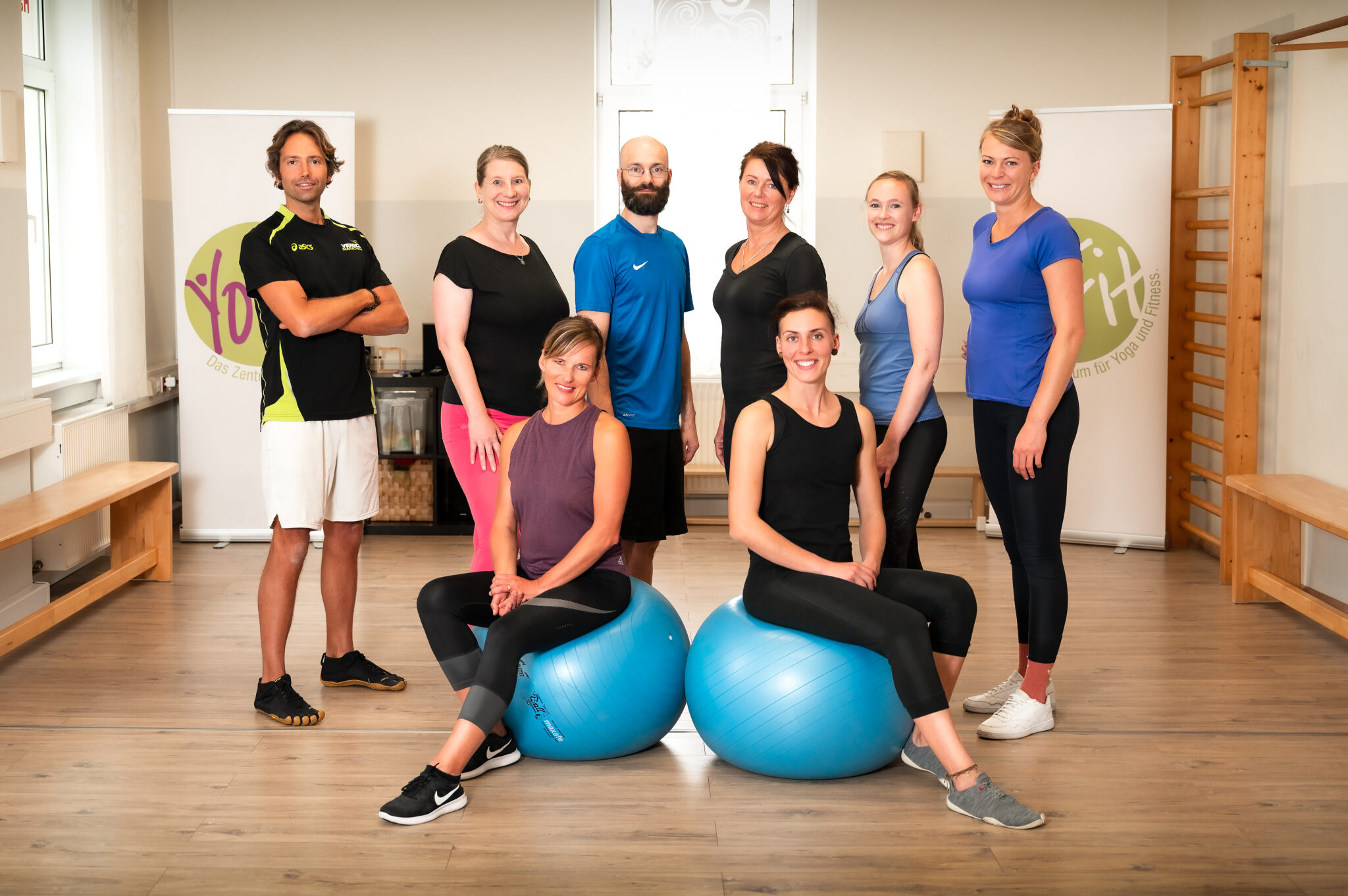 Dear YoFit team, at this point a big praise to you! For some time now, due to my job, I have been working on strengthening my core muscles in one of your classes. With success. Due to the convincing training results, my daughters and grandchildren already attend topic-related courses with you at intervals. They also feel well looked after in their groups, which is of course thanks to the open-minded, friendly and competent staff. Keep up the good work and whip our bodies restlessly towards completion!
– Torsten

When my dad told me that his Rückenfit, Spinning & Co. studio also offered kids' sports classes, I didn't think I'd find my new fitness location here, too. I took my daughter to her first children's sports class 4 years ago. As an active person, I did not want to wait outside or do ways and asked what courses are parallel. "Come to Zumba, try it, I dare you," Jana said to me at the time. No sooner said than done. Since then, also for professional reasons, I keep myself fit to samba sounds and activation exercises and enjoy the weekly dance sessions as a rooster in the basket. I also like to take yoga, Pilates or one or the other advanced course as a rehabilitation measure after accidents. After several years of weight training, soccer and volleyball, I find here exactly the physical balance that everyone should use for themselves.
– Mathias

"I've been a customer at YoFit for many years, getting to know it through my Zumba classes and later keeping fit with ab classes. That was a great balance from everyday life. I came to Pilates for pregnant women through my pregnancy. With my little daughter I was then for a long time at the parent-child gymnastics. Since we enjoyed it so much and it was our weekly highlight, she now participates in children's dance with her daycare friends at age 4. They like to go there and have a lot of fun together.
If you're in the mood for exercise and fitness, no matter what your life situation, you'll find it at YoFit."
– Kerstin